Between the free wifi, the constant stream of gift certificates, and my need for sugar in the morning to function, I am pretty sure I will die here in Krispy Kreme Gateway. Someday, you will pass by here and find my bones hunched over the counter with the sockets. It's just the way it is.



0 ~ 0 ~ 0 ~ 0 ~ 0


If you were listening to RockEd Radio this week at around 10 PM, you may have heard me yelling at Emily Abrera. I did not mean to do it, but I'm passionate about the subject. I'm passionate about not caring about the title of national artist.

The reaction to the naming of Carlo Caparas as national artist has been perplexing. Not because Carlo Caparas actually deserves the title (he doesn't), but because it never occurred to me that the title actually meant anything to anyone. I've always seen it as just another political appointment, yet another one of those misguided Marcos programs meant to show people that they were supporting the arts while failing to do anything substantial for the arts community.

People complaining about the abuse of process should first consider that the process isn't all that great to begin with. The NCCA isn't immune to the political machinations involved in any awards selection process. True, they are what you can call experts, but they do not exist in a magical meritocratic bubble where only the truly deserving can pass muster.

It's rather telling that on the subject of several artists on the list, people are forced to equivocate the choice. "Yeah FPJ made a lot of crap, but..." And many good reasons are given, but if the people are serious about holding the national artist title as the living standard for what art ought to be, then we shouldn't have to make excuses for it.

And in honoring these artists, public money is spent on their pensions, their celebrations, their well-being and their eventual deaths. Money that could be spent on actually bringing art to the people. Or on preserving the legacy of these artists already on the list. Gerry de Leon's movies are disappearing as we speak. Soon there will be an entire generation of Filipinos who will never even have the opportunity to see a Manuel Conde film. That is a far bigger tragedy than the title of national artist being sullied by the presence of Caparas.

The way I see it, Caparas is just a symptom, a particularly ugly boil on the surface of this award. But the disease goes far deeper than that. In the end, the NCCA is still a government agency, subject to all the ugly politicking that happens in any government office. In my opinion, the government ought to stick to promoting the arts, rather than trying to define it.



0 ~ 0 ~ 0 ~ 0 ~ 0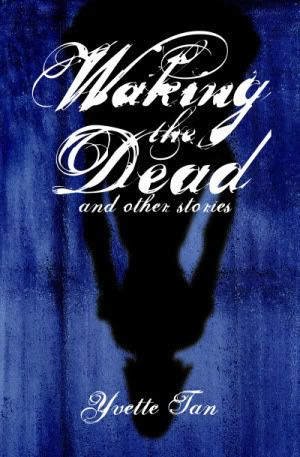 Hey what are you doing this Saturday? You have plans? Well cancel them. Because Yvette Tan is launching her collection of short stories at Powerbooks Megamall at 4 PM. Yvette is undoubtedly one of the most talented writers in the country. If I had half her talent, I would set about ruling the country and subjugating the people to my will. Thankfully, Yvette uses her powers for good. As far as I know.



0 ~ 0 ~ 0 ~ 0 ~ 0


Have you picked up the new Uno Magazine yet? It is awesome, you know. This month, jewelry designer Ciara Marasigan graces the cover. Inside, Bianca Valerio pays tribute to pin-up icon Bettie Paige with her terribly daring S&M shoot. Inside, words from Gregorio Brillantes, Krip Yuson, Luis Katigbak, the aforementioned Yvette Tan, Aldus Santos, Tim Tayag and even a few from me. Go look for it. It's easy to find. It's the damn best looking magazine on the racks.



0 ~ 0 ~ 0 ~ 0 ~ 0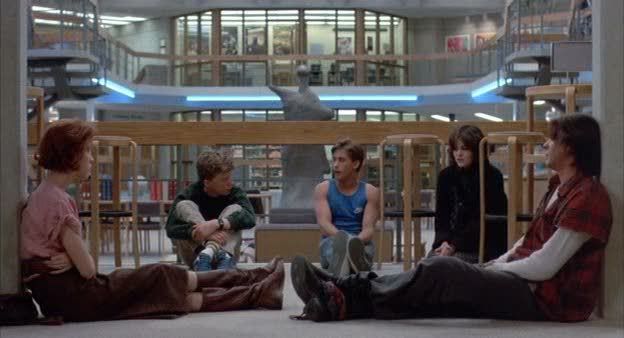 Next week at Mogwai, we're paying tribute to the late John Hughes. If anyone's still reading this thing, I hope you guys go. I just watched The Breakfast Club again last week, and it holds up. Hughes may have painted in broad strokes, but there are few films that feel as earnest and genuine as The Breakfast Club. The screening schedule goes like this:

MONDAY: Weird Science
TUESDAY: Planes, Trains and Automobiles
WEDNESDAY: Sixteen Candles
THURSDAY: Ferris Bueller's Day Off
FRIDAY: The Breakfast Club

I'm not entirely sure if I can swing it yet, but I'm going to try to get Mogwai to play music from the Hughes movies all week. Screenings start at 9PM. I hope to see you guys there.